"Moi! My name is Vili and I like to play, every day! "
"Yet my mind feels gray. No trees for climbing, no swings for swaying nor puddles to jump in.. So much fun is forbidden."
Start an adventure with Vili Panda.
Move to play, follow the paws and make Vili happy again!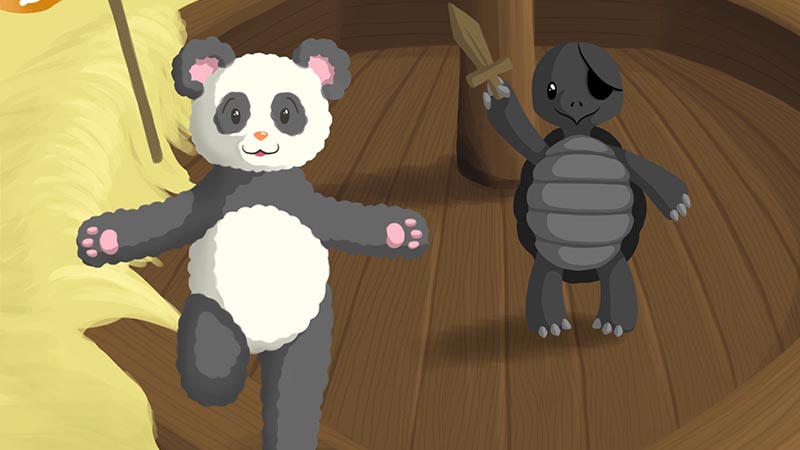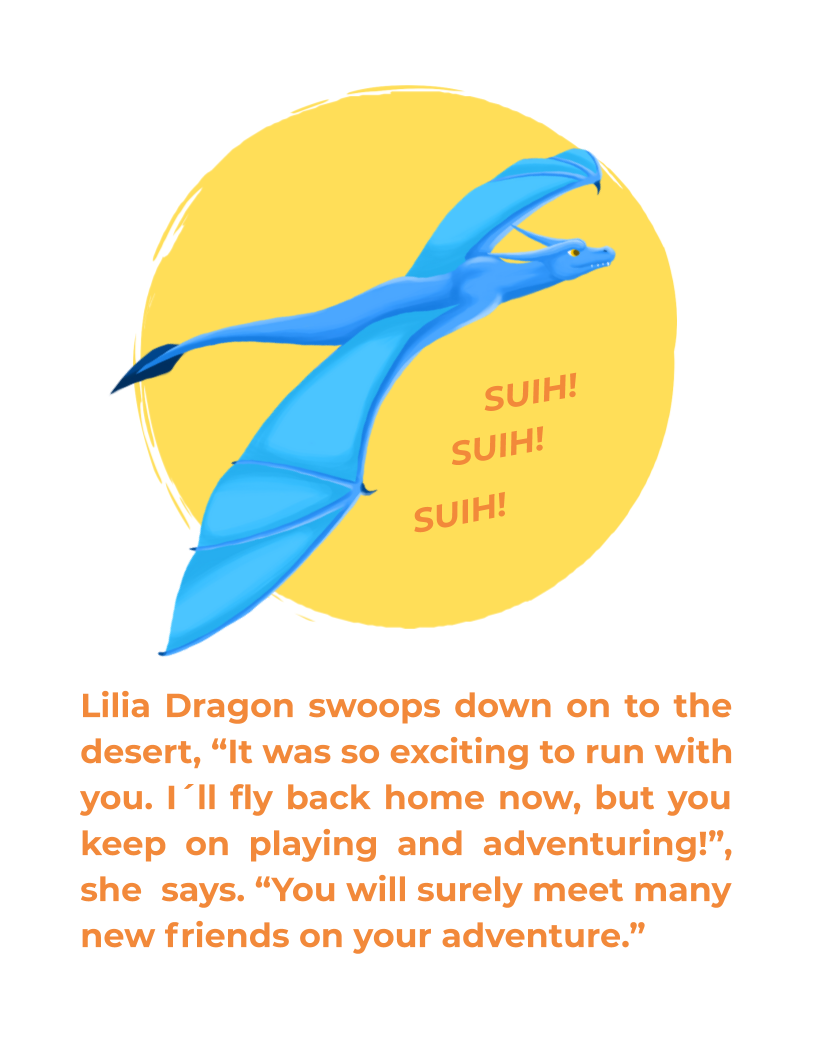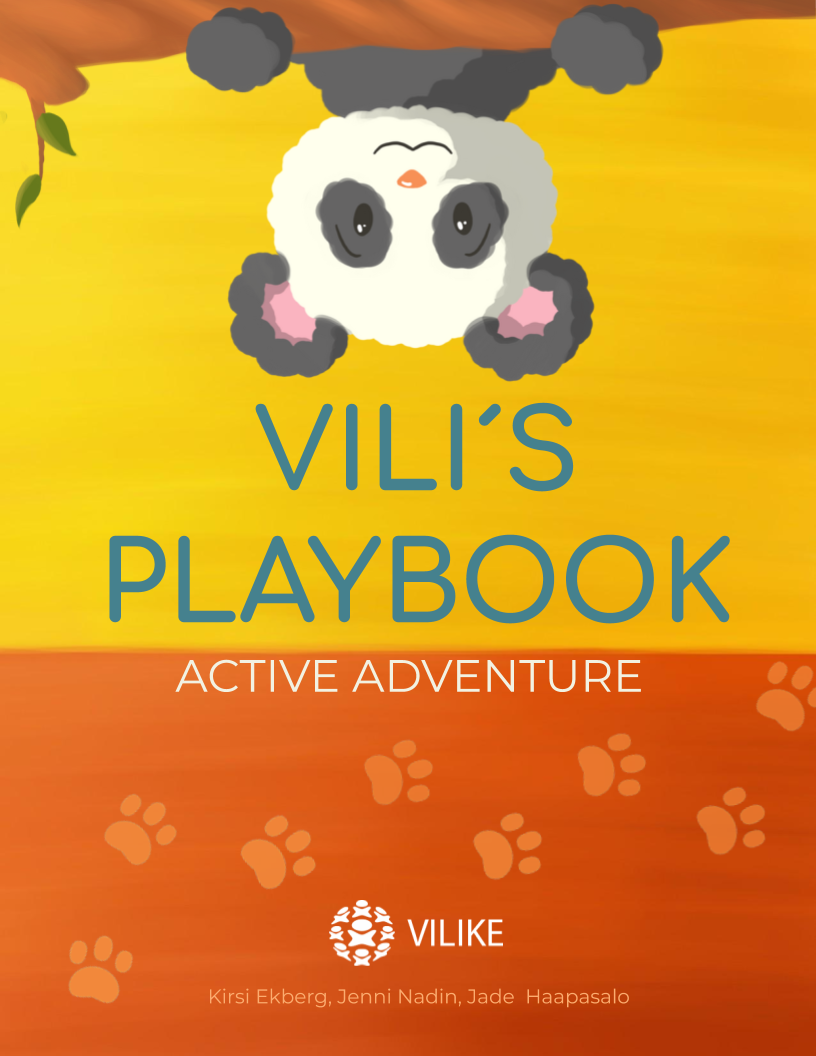 Physical activities of Vili´s Playbook are based on motor skill assessment method called APM-Inventory, developed by PhD. of Sport Science Pirkko Numminen, 1994 in University of Jyväskylä, Finland. Playbook encourages into playful physical activity along the story and inspires to see the ordinary environment with creativity.
"Freedom to move and play are the fundamental rights of children. Little people must be given a chance to be physically active at least for three (3) hours, every day."
VILIKE & NATIONAL RECOMMENDATION BY FINNISH MINISTRY OF CULTURE AND EDUCATION