Humankind has roots that go beyond our current understanding. For decades, centuries and thousands of years, around the world, humans have lived together, as families and societies. We are enriched with different cultures, various eye colors, multiple languages, distinct habits yet there are things that remain the same for all of us; our hearts. Each one of us share the same beat of life. Our heart keeps us alive and guides in life.
In every corner on our earth, nature gives us home to live, learn, earn and nourish our hearts. Every part on our planet is beautiful and powerful to its very core. On the contrary, environments sustaining us, can also be very tough. We all are facing challenges every day, yet they are very different for everyone, depending on the geographical location. Surroundings in our lives can even be lethal by nature if we wander into the wrong direction. This essence of life with challenges and dangers is another thing that combines human beings around the globe. Struggles are part of humanity. From the freezing temperatures of the north to boiling heat of the equator. From the heights of the mountains to the high waves of the seas. From the silence of the country sides to the hectic noise of the cities: All humans, despite their origin, kindred or a location, grow to learn resilience and understanding in life with strength of heart and grit of a mind.
Wise words from brave leader from Sir Anthony Ritossa´s 16th Global Family Office Investment Summit. These people are paving their way towards a more sustainable future in the forefront of long lasting culture with epic heritage. It indeed is certain, for the sake of human existence and safety, that we must look into the future with courageous minds, open hearts and cherish unconditional care of the community to live forward. Luckily, might of nature teaches us all the same lessons of life and brings people together. Power of life is here to unite us as people and nations, to look after and care for each other, beyond the borders, across the cultures and nationalities.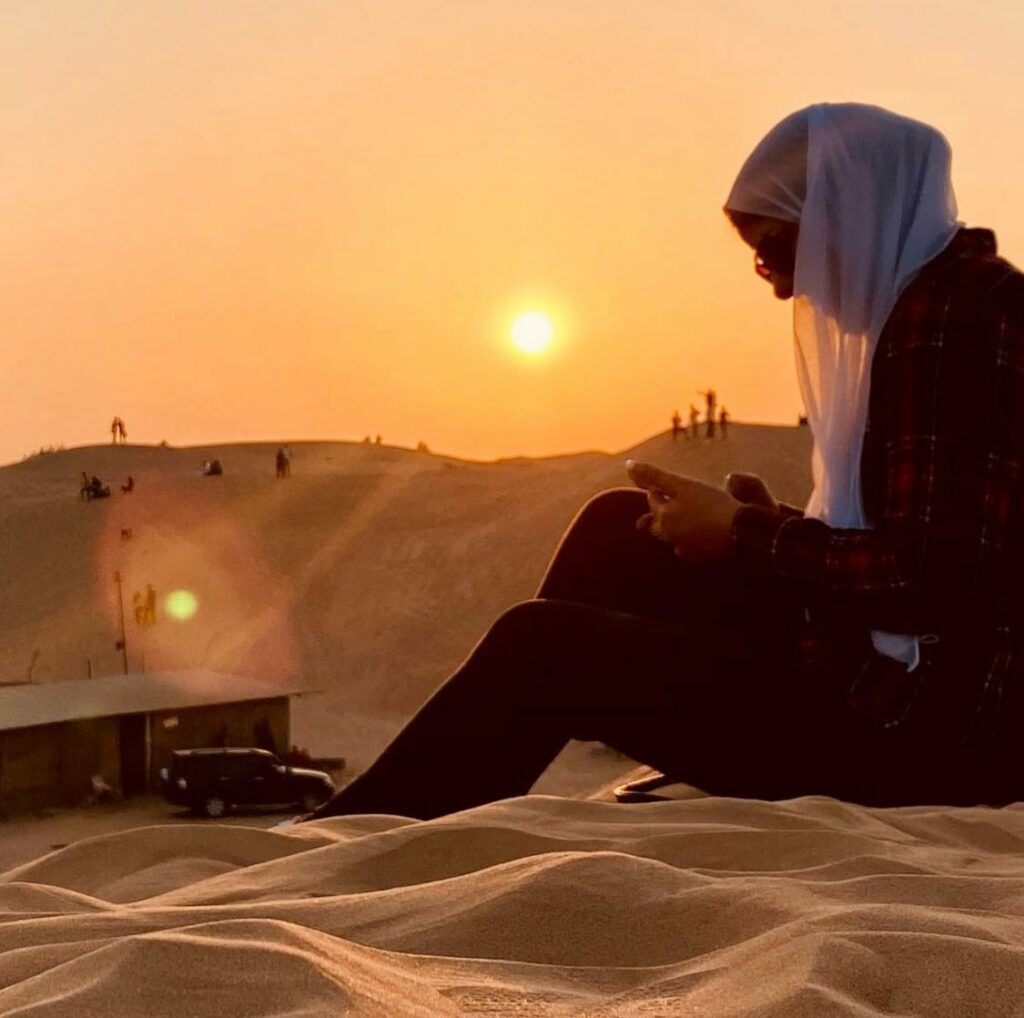 For this, the United Arab Emirates is setting a strong example. Country recently celebrated their 49th national day. This milestone resembles "a cherry on a cake" because in reality, this prestigious culture has existed over thousands of years. Their heart for family and humble grit with great ambitions brings together legacies goes way back beyond centuries. Making GITEX Technology Week happen in person during year 2020 is one brave example. Despite the global challenge, it´s no time to stop living. We must continue lives as human beings yet with a way more sustainable mindset and prudent lifestyle. Technology is a great servant for the purpose of building future around the globe, but sure is a bad master. True essence for the future of humanity arises from our hearts and real life challenges we can overcome globally by collaborating together.
Re-bouncing back and beyond from pandemia requires drastic transformation across all industries and fields of life. New measures on profitability of a nation or a company, must be developed. People need new ways to make a living. Rapid shift from traditional real-life business, education, work and living to hybrid model makes online presence with technology substantial for every sector. Global environment is in a stream of change where brave actions are needed: Individuals must begin making sustainable choices in daily lives and learn digital literacy skills. Companies must acquire "people and planet before profit attitude" and set strong examples on corporate social and environmental responsibility. Governing entities must make and execute brave decisions through nations to enable life in new normal with mixed reality and technology. Luckily even chaos has its order. Future can be built without uncertainty once we all share our heartbeats and knowledge from our minds. We can thrive in the rise of the digital era without losing the humanity in the process. By seeing the beauty of the past and by embracing the challenge of today with an altruistic heart, we can build enduring tomorrow for future generations.
Our world, as we know it, is coming to an end. Lockdowns force us to look inside ourselves and see the beauty of life right where ever we are. Instead of full stop, we are given a chance to pause and to learn new old ways and reconsider both our actions as well as values. All of us are given a global challenge where power of life is showing us a direction. It is time to unite through different cultures, various eye colors, multiple languages and diverse nations over digital world as a global community to solve difficult challenges and steer the change for the new world, as we dream it in our heartbeats.
With love from Finland,
Kirsi